Can Using AI Help Mitigate Contract Risk?
Artificial Intelligence is finding multiple uses in construction; why not here too?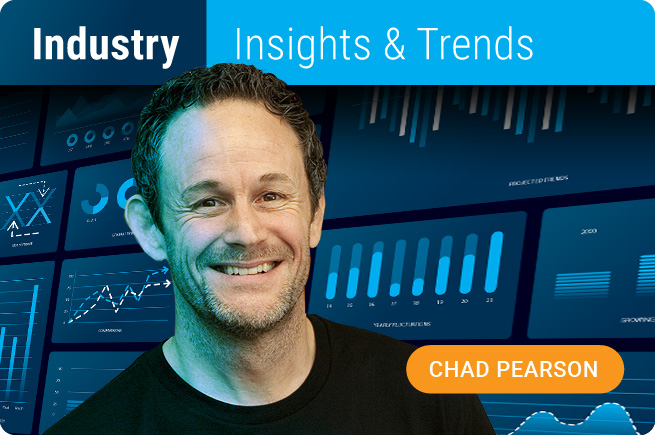 We've been talking about a great deal of innovation in the construction industry of late through the use of technology. Applications for AI technology abound. It's in use everywhere you look these days, so perhaps it makes perfect sense that from a contract risk mitigation factor, we might once again turn to AI. How? Why? In this brief 5-minute read, we'll explore AI and contract risk mitigation.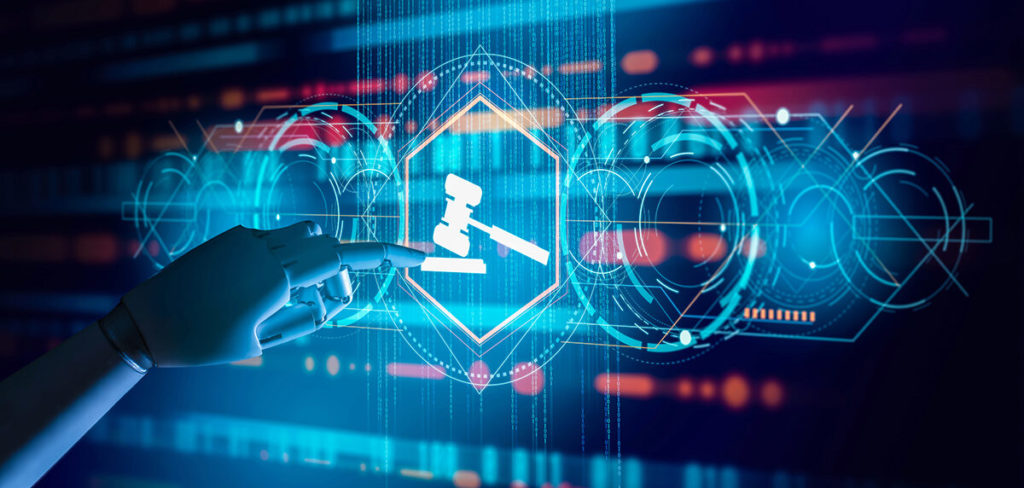 We've already gone on record in previous blogs as stating the benefits of AI on the construction site, but how about the benefits that AI can add to the process BEFORE a shovel ever hits the ground? It's now possible to employ artificial intelligence tools throughout the contract process to ensure every single contractor, developer, insurance company, architect or tradespeople involved in the construction of a new build or renovation will benefit.
Using AI to mitigate contract risk can be achieved by employing a tool that streamlines and automates the contract risk mitigation process. Several tools are currently available on the market, and they operate by scanning [quickly and accurately] for a variety of red flags that identify potential risk, look for typical mandatory provisions, review insurance policies, check for non-disclosure agreements, schedules of work. More advanced tools are even capable of working to identify what might be missing from a contract. 
What's risk management, and why does mitigation even matter?
By definition, risk mitigation is the process of ensuring you and/or your team have done everything in your control to ensure a project is completed in a timely manner, without cost overruns or expensive mistakes – thus limiting or at least reducing your liability in the event of the unexpected.  
Avoiding delays, labour disruptions, and enhancing productivity through increased efficiencies are all part of the risk mitigation process, generally involving a team of experts like accountants, lawyers, insurance specialists, the commercial real estate developer or the General Contractor. AI can also preemptively work to mitigate risk by identifying issues with supply chain management and workflow, as well as vendor selection processes. It can also predict (or as one developer refers to it) "foreordain" workflows for review and sign-off, ensuring the contract is not only examined but passed along to the correct persons, in a timely fashion – with important noted amendments.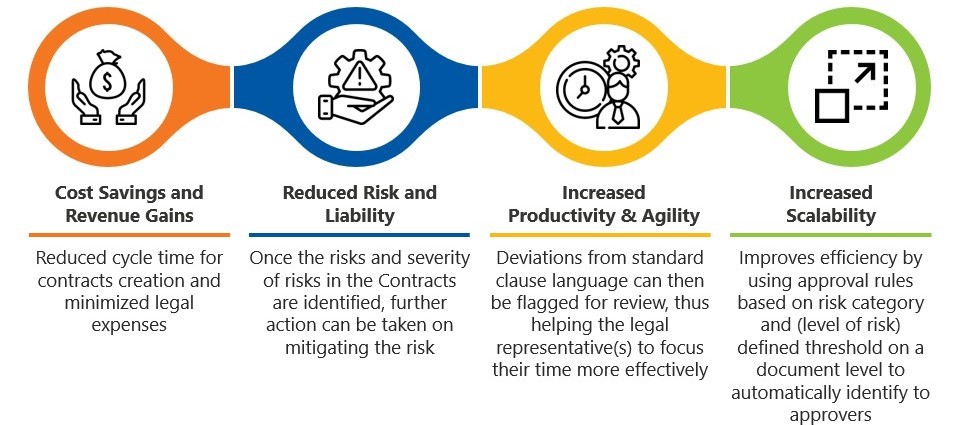 Typically, all these tasks, to name just a few, are time and accuracy-intensive as the team must complete a comprehensive, line-by-line review of the contact, often requiring oversight by more than one team and/or individual. AI can complement this process by performing tasks efficiently while also "learning  along the way – performing better each time it is employed.
In short, AI has material potential to save time and reduce risk – both which can make or break job profitability.
Reduce lost time, profits and perhaps even reputation by implementing a rigorous process that includes the use AI throughout your contract draft, design, implementation and negotiation processes. It's estimated that by 2024, as much as 60+% of a manager's workload will be replaced by technology and that in turn, technology like AI will help to vastly reduce the CLM (Contract Lifecycle Management) journey.
Greater productivity on the job site, better workflow and more efficient supply chain management – are just some of the positive outcomes of a strong AI risk mitigation program.
*Brought to you by Plexxis Software: Offering software solutions for the construction industry that integrates cloud, mobile and on-premise software to improve and enhance team performance.