3D Technology: Changing The Way We Build Buildings
Utilizing 3D technology to its fullest capacity is a time saver – therefore, it's also a money saver!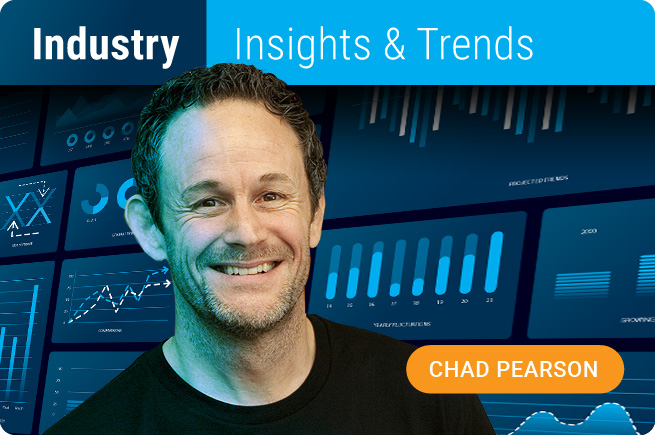 Learn how 3D Technology is modernizing the Construction Industry!
Not too long ago, Plexxis released a blog about AR/VR Technology and its impact on the construction industry. In that article, we also referenced 3D Technology and wrote then, "significant growth has already taken place and is predicted to continue at a rapid pace." It's probably safe to say this was a bit of an understatement as we watch the impact of 3D technology revolutionizing the way we build buildings, modernizing the construction industry along the way. As a leading software solutions provider to the construction industry, we can't help but comment on what's happening and what that might mean for your business. 3D might not be the only path forward to the future, but it's a step in the right direction!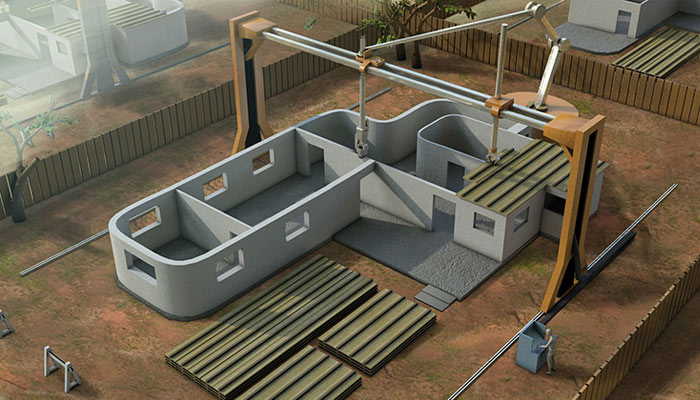 Implementing 3D technology has a number of implications for business, but perhaps one of the biggest arises from the saving of time. As the expression goes, "time is money," and utilizing 3D technology to its fullest capacity is a time saver – therefore, it's also a money saver! Here are just a couple of examples:
Using even the most basic of cameras (even an iPhone), you can capture photos of the inside and outside of a construction project, upload the data and create 3D virtual walkthroughs for clients, buyers or project managers. Give prospective home-buyers a "real-life" view of their new home or sell real estate such as office space in a condo development by showing business owners exactly what their new offices will look like. Using this technology means you don't have to wait for construction to be complete in order to sell a building or to sell from plans. You can sell-out a development before a shovel ever hits the ground!


Reduce site visits by key personnel by capturing data on an ongoing basis, frequently updating your files and allowing for important measurements to be captured remotely or even visual inspections to take place from offsite locations. Fewer people on construction sites mean less potential for accidents, and fewer site visits also mean less time spent on a project overall. Both add up to saving time and savings on costs for your business.
The global impact of 3D technology is about more than just money and time however. It's also about the future of construction, about helping to provide affordable housing options, education, and so much more. Here's how:
Around the world, and in particular in developing nations where building materials are in scarce supply and costs can be significant, 3D technology is coming to the rescue. Utilizing 3D printing, specialized inks, cement / concrete and a team of professionals that includes architects, engineers and materials specialists, sustainable and low-carbon housing and schools are now being built in countries like Malawi. Utilizing the technology in this way significantly reduces construction time, reliance on traditional building materials that may be hard to access and helps to reduce waste.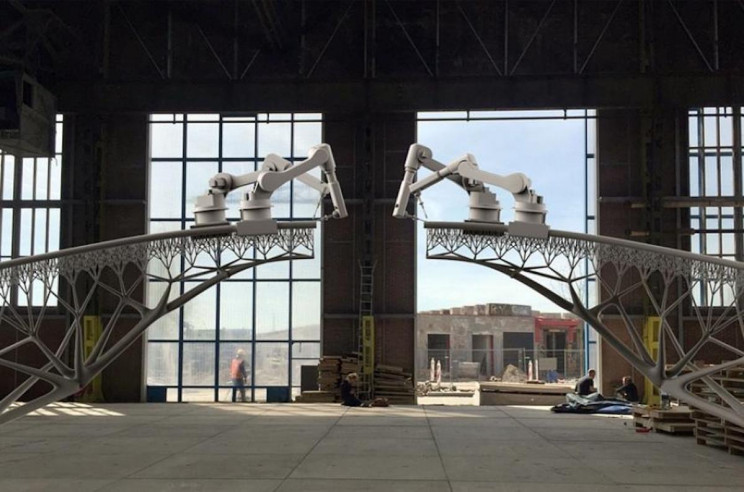 Some companies are even using 3D printing technology to create wind turbines as the ultimate in renewable, sustainable energy sources, and you might also take the time to see this; currently featured at the Biennale, in Venice Italy, is the first of its kind 3D printed concrete bridge, on display as an example of what the future holds when it comes to 3D print technology. Other bridges already in existence include the longest 3D printed bridge in the world (in China) and a pedestrian bridge in the Netherlands that can sustain the weight of 40 heavy trucks.
Other advantages to 3D print technology include:
Less potential for human error: Machines are fully automated and only need monitoring during the printing phase.
Environmentally friendly: The machines themselves produce almost zero waste AND they are capable of using recycled materials. As mentioned above, they can even be run under some circumstances with either wind and/or solar power.
Reduction in labour costs, materials costs and costs associated with waste, errors or damages.
The potential for building affordable housing for the homeless, rebuilding after natural disasters and more, are all made possible through the use of 3D print technology.
Materials such as plastic, steel or concrete can all be used in 3D printing, expanding your construction options as well as your creativity!
As a technological breakthrough, 3D printing is a game-changer. Offering speed, reduced waste, using recycled materials and a degree of creativity not previously available due to traditional building constraints, 3D printing gives greater flexibility to designers and architects, reduces labour costs for the construction industry, and it offers a viable, affordable option for developing countries to build homes and schools and for towns and cities to explore options for reducing homelessness.
Of course, the technology does come at a cost, and right now, it's not inexpensive! Durability might be a factor as while the technology is not new, not much is known about how it will last and under what conditions. Weather, for example, may impact longevity. The industry will also have to adapt to regulations and how it monitors construction, construction sites and the safety of structures of their lifetime, meaning that while it's a game-changer and no doubt changing the way we build the future – modernization doesn't come without costs. It remains to be seen if 3D printing technology will truly change the way we build buildings.
* Brought to you by Plexxis Software: Offering software solutions for the construction industry that integrates cloud, mobile and on-premise software to improve and enhance team performance.