How Plexxis People Embody The Superhero Attitude
Infectious enthusiasm, self belief, and commitment.
Want a supernatural punch of inspiration? Tap into the positive attitude of Marvel's superheroes to fly higher, in life and work!
Although they may only be fictional, superhero stories can serve to remind us of what it takes to achieve more and push the boundaries of what you are and can be.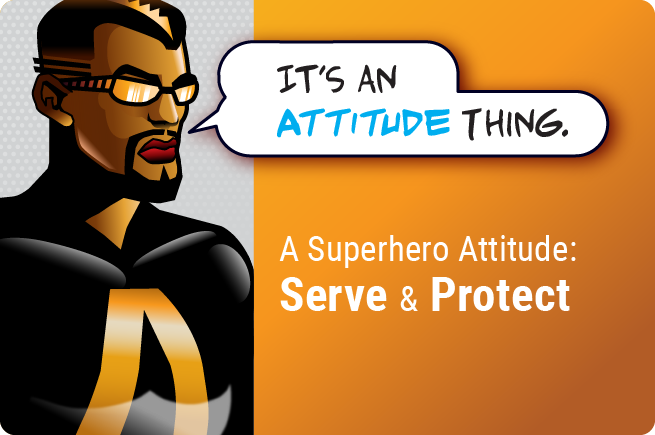 Superheroes demonstrate powerfully how the greatest obstacle to success is a negative mindset.
Think of the personal strength of Wolverine, the innovative brilliance of Dr. Strange, the charisma of Wonder Woman, and the super intellect and philanthropic spirit of Iron Man. It's these personal characteristics that drive them – rather than their fancy vehicles and weapons – and have made them the superstars they are.
As Batman says, "It's not who I am underneath, but what I do that defines me.
At Plexxis, we look for people who above all things embody that special superhero attitude.
Ours is an environment where with a positive mindset you can truly come into your own, triumph over obstacles, and save the universe!
Here's how some of our employees describe it:
Everyone's ideas are heard – and encouraged.
"At every other job I've had the staff suffers from self-imposed boundaries and toxic mentality, like, oh, I don't have to worry about that. It's not part of my pay grade," says Mary Rivera, Accounts Receivable.
Mike Stade, our Infrastructure Specialist, appreciates the encouragement he gets to think outside the box – and receive constructive, honest criticism:
"If I have an idea, I'm never afraid to bring it up or run it by someone," he says.
"I personally like people to poke holes in my ideas.  So, I'll come up with an idea and ask my boss, 'hey, tear this to shreds and see if you can find any holes in my thinking.'"
"I know I'm going to get honest and very professional opinions on my ideas. I also know I'm going to get very supportive advice. That's a big thing too: knowing I have a, a really great team of people that I can share my ideas with, help me build them up — and construct new ones."
Pulling your weight – and communicating openly.
For Sanja Milenkovic, our Lead Client Care Specialist, the Plexxis attitude is similar to what you find in a happy supportive family. It's an environment where each team member pitches in, fully supports one another, and communicates honestly.
Good attitude means great work environment.
At Plexxis, mindset matters… a great deal more than any given skillset. For Kyle Porter, Full Stack JavaScript Developer, the fact that everyone chosen to work at Plexxis embraces that same positive, can-do attitude makes it a very special place.
"The unique thing about Plexxis is how they think about hiring for attitude … and how it results in a really cohesive environment, says Kyle.

"I don't think I've ever worked somewhere where everyone's on the same page and it's very easy to interact with everybody. You just kind of instantly get along with them. I think that it's a result of how they think about hiring people and not just finding the best person based on a set of qualifications, but how they're going to mesh with everyone else."
The bottom line is this. No one at Plexxis lets negativity be their personal kryptonite. We are all united in a "make it happen together" mentality that propels us forward like the superheroes we truly are.
Summing it up
Mike Atkins, our Field & Estimating Specialist:
Do you exude that superhero attitude… and want to join the Plexxis team?