Welcome to Plexxis Products Highlights where we feature quick takes and useful tips on key product features. If you prefer to follow along with a video, just click on the YouTube link included under the title and at the end of this blog. Enjoy!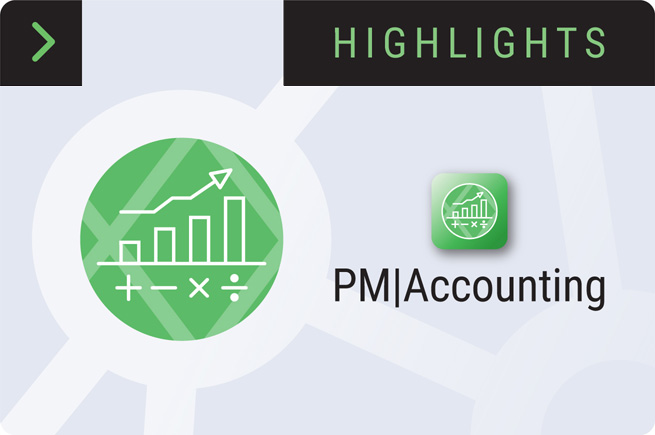 CHANGE ORDERS, CONTRACTS & SUBCONTRACTS IN PLEXXIS SOFTWARE FOR SUBCONTRACTORS
Contracts & Subcontracts
Most subcontractors must use separate systems and spreadsheets to manage their change orders, T & M tickets (time & material), billings and subcontracts because they use generalist software that was not designed around the VUCA (Volatile, Uncertain, Complex, Ambiguous) nature of the trades. Fact is… if you re-label generalist software as specialist software, it does not make it work for specialists. We fix this problem.
With Plexxis, project management and accounting live in a single shared and convenient space.
On this screen, you can see the Plexxis super app for the Field. All ten apps are in one spot, so we eliminate that app fatigue that the field is feeling now. What is most important to know about these three products is that we have a live connection between Bidding, Field and Finance. You do not have to struggle with any integrations, imports, exports, or anything. We take you beyond integration right out of the gate.
Under the "Analysis", you will see our multi-trade, multi-company, multi-location solution, making it easy to run a job, in any trade, all from one spot. 
The "Subs" tab is where you manage all of your subcontracts. Everything from the actual contract itself with your subcontractors, all the pay applications, insurance certificates, liens, etc.
The 'Contracts' tab is where you will find the single repository for all your contracts, including any changes that happen on the job – regardless of where those changes are coming from. If a change is coming from your estimating system or WinBid, it will populate this contract screen. If it is coming from a T & M ticket or an extra work order ticket that is done in the field app, it will come into here as well. Depending on your company's pre-sets for changes on each job, the tickets will be automatically priced and then packaged up with all the supplementary documentation to help you get paid so you can send it to your customer. As you can see in the above image, the first item is your original contract. Below that, you'll find all the change orders and T & M tickets or extras that have been generated on the job as it's progressing. 
When starting a new contract on the job, you will see options to choose the type of contract you want to create. [We will show you how to complete or price out a contract in a separate blog.]
You can add multiple change orders or T & M tickets or add extra work order tickets to a single change order. If you want to view that from in a consolidated fashion, you only need to click on the "view consolidated" button.
For change order workflows, you don't need Excel at all, period. We manage all status levels from ideation to approval inside Plexxis. Accounting will have complete visibility of every single change order regardless of the status.
Want to view the change order log? Simple. A couple clicks will take you to screen below. If you wish to mine it in different ways or change the perspective, the "Show Advanced' button will present even more options.
Remember, Plexxis has a live connection between bidding, field and finance. From the field's perspective, when the foreman goes to their 'Jobs' view, the labour and material breakouts will automatically be impacted by change orders. You'll get a live labour breakout on the job with remaining hours and remaining man-days. Because of the live connection, the change orders are impacting the budget with pending and approved change orders. If you've got those pending agreements where you've started the work in the field, but they're not approved yet, they still impact the budget, but they don't hit billings. The same is on the material breakout as well. It's a live material breakout, including pending and approved change orders.
If the foreman wants to see the change orders themselves, they can go into the field documents, and they can see every change order that has been created, but they will not be able to view pricing. Pricing is removed on every document that goes into the app. They can see the labour and materials that have impacted their live labour & material breakouts.
We recommend watching the Super App video to see how easy it is to create a T & M ticket or extra work order authorization in the field. You'll not only see how simple it is to do that and get the customer's signature on the T & M ticket on the iPad in the field, but you'll see the complete connected workflow right through to accounting.
If you open a progress draw, you can go into the extras tab and automatically add all approved change orders at the click of a button. You can even go in and select pending change orders and add them to the pencil payouts, so the GC knows what's coming down the pipe and creating the actual invoice itself is just as easy.
Contracts & Subcontracts